Ystävyyden Majatalo

The Friendship Inn
The Friendship Inn (henceforth, the Inn) project was one of the broadest and most challenging projects of my career. It started with the renewal of their web presence and eventually expanded into a multi-year labor of love that included aspects of service design, change management and operational management.
One could say the project was a total business overhaul that stretched from daily chores (such as making breakfast or heating the sauna for guests) to rebalancing the budget, writing House Rules for residents and guests alike, and interfacing with local government and regulators. Not to mention designing and building actual rooms for guests. But let's not get ahead of ourselves here. What was and is this place?
CX design
Wordpress
SEO
Service Design
Documentation
Project Management
Information management
Power tools
Project timeline
The web site overhaul was done in 2012 and took about 3 months.
The bigger business overhaul was done between 2013-2017 – a hair under 5 years total.
Role
Started with graphic & UI design as well as SEO of the web site.
Later, as General Manager, I was responsible for dozens of areas, including but not limited to: customer service, making offers, co-ordinating events, training volunteers, managing renovation and maintenance work, accounting, writing guides, instructions and documentation, reporting to the Board… The list was long. :)
The Main Challenge
Communicating the organization's message when the organization was a unique, unconventional concept that combines business, social responsibility, private sponsorship and volunteer work – and serves a long list of stakeholders.
How to work the entire business concept into a sustainable solution in the long term, both financially and practically?
Kohtaaminen ry (rough translation: [honest] encounters) is a small, private non-profit organization whose main goal is to provide a place to stay for people in need.
To support the funding of their mission they offer B&B services and rent out their facilities for social occasions. They also host many courses by their own staff and outside professionals. The operations are mostly run by the residents living at and volunteers visiting the inn, as there are only 2-3 official staff working at any given time. They also have private benefactors, whose donations comprise 15-20 per cent of the turnover. They receive no public funding. The organization was founded in 1988.
The organization rents their facilities from a housing limited company, Ystävyyden Majatalo Oy, which is located near Salo, Finland, about halfway between Helsinki and Turku. The 1600m2 premises consist of four buildings: the main building from 1928, originally a dairy; the sauna building; a smaller residential building from 1970; and a storage barn. In practice the non-profit organization maintains the premises; the housing limited company has no paid staff.
In their own words
"Here at the Friendship Inn our mission has always been to do social good. For more than 30 years we have operated as a non-profit organization and provided a safe haven for emotional as well as physical recovery.
We believe that even if someone is worse off – bankrupt, emotionally spent, burned out – they should not be denied of basic needs. The Inn is a place to recuperate regardless of financial capabilities."
Already early on it became clear that one of the biggest challenges in running the Inn was the huge list of stakeholders. On the web site, as in the day-to-day work on premises, very different stakeholders would need to be considered. Designing the web site, however, was a breeze compared to designing the physical space and service as a whole.
Dealing with a combination of business and pro bono work meant that sometimes stakeholders had conflicting needs and interests. How to design a 1600m2 area for a person that would like to invest in the place while trying to optimize it for another who needs it to function as a home while they recover from burnout?
↶After my initial survey I identified the following↷
Key stakeholder groups
Inn owners and staff
The residents living on the premises
Stockholders of the housing company
Members of the non-profit organization
Members of the Board (non-profit and housing company)
Traveling Bed & Breakfast guests popping in randomly
Course leaders and social event hosts renting the premises
People participating in courses and social events
Volunteers visiting the place short term
"Friends of the Inn": sponsors, room patrons, long-time donors and supporters, friends/family of residents/staff
People who had never visited the Inn but subscribed to newsletters and social media channels (possible future donors, guests and/or course clients)
Residents of the local village where the inn was located
Local government officials and regulators
Key stakeholder group activities
Be/become an employee
Stay long-term, become a resident
Buy housing company stocks
Become a member of the non-profit organization
Spend a night at the B&B
Organize a course or a social event
Sign up for a course or attend a social event
Participate in volunteer work (mostly weekends and events)
Donate to the non-profit organization
Become a monthly donor for the non-profit
Sponsor the renovation of a guest room
Spend a day or two vacationing
Gather the courage for their very first visit at the Inn (it could be daunting!)
Use the Inn's central location and ample facilities for local clubs, interest groups and community gatherings
Inspect compliance with fire safety, health code, environmental code etc.
The beginning: Web presence
The greatest challenge was crafting a clear and consistent message that communicated the founder's vision and the passion of everyone who contributed to the place, while also relaying crucial practical information to people attending courses, visiting casually, donating money…. aaaand all the other stakeholder groups.
One additional challenge presented itself straight from the beginning: The owners were adamant about not doing any sort of marketing - word-of-mouth had worked for them for 20 years and they wanted to stick to that. This strategy did align well with their organizational values, but it placed even more weight on having a well-designed web site, so that when people looked the place up, they would find what they were looking for as easily as possible and would eagerly share the bounty with their friends.
Solutions
Since the organization was not-for-profit and thus on a tight budget, I chose as many solutions as possible that were free and open-source or inexpensive.
The new website was built on Wordpress with a theme that I custom made for them. For the two largest extensions, the newsletter plugin and course calendar, I ended up choosing Newsletter Plugin by Tribulant Software and Event Organizer Plugin by Stephen Harris.
I made sure the code was W3C validated and that the content was SEO'd complete with page and post tags and other metadata. I also cached most of the content for faster load times.
It was a running joke among Inn staff that Finns regarded places with the name "Friendship" in them with great suspicion. After all, if someone flaunts their friendliness, it has to be a ruse, right? Right? I updated the visuals with this audience in mind; I wanted to find a balance between "rustic enough to stay true to the Inn's home-like nature" and "modern enough to ease unnecessary suspicion". Site responsiveness was especially important in attracting the attention of couples and families on the road, driving past the place.
Key challenges with the old website
The aesthetic looked a bit dated, even childish, and had not been designed or optimized for mobile browsing.
The content lacked a consistent message and could have been organized better. Much of the content was ideological and the web site seemed to lack practical information for potential visitors (of the premises, not just the web site).
Clear-cut call-to-actions were missing. The site content needed to be organized so that each visitor profile could find the information they needed the most with the minimal amount of clicky-sounds.
Newsletters were sent and mailing lists collected and updated by manual methods.This is why when proper newsletter tools were implemented, nearly half the mailing list was discarded as obsolete. Hard bounce much?
Things that already worked
The web site content was mostly well-written, and there was a lot of excellent content to visit for! All that was needed was reorganizing the content into a more coherent structure, and maybe a slight facelift to some parts of the content.
They had also gathered feedback from visitors over the years that made for some great pull quotes.
Recorded success
The little blip at the end of 2012 is the point where the new web site was published. A clear year-over-year growth could be seen for the next few years and the Inn received lots of positive feedback on the new look.
Regarding newsletter subscribers, the hard bounces were reduced to normal subscriber churn levels as the list was cleared of old emails. The loyal subscribers stayed and new subscribers started to trickle in slowly. The owners were pleased to know that this time around the list included only people that really wanted to hear updates and stay tuned. According to statistics, a whopping 60% of the subscribers actually opened the emails instead of deleting them or marking them as spam; a rare number these days.
The real work: Re-engineering the Customer Experience
As I got more involved with the case and as I got to know the situation at the Inn better, I felt a calling to do more than just update the web site. As it happened, they needed help in a lot of different areas. The web site was the tip of the iceberg.
Numerous stakeholders & Customer Experience Design
While solving any problem, one always had to take one step back and consider: how will this affect all the different stakeholders? A solution that was optimal for one group might be detrimental to another.
As I had learned during the web site project, the "users" of the Inn were varied, which made it challenging to produce a positive CX for every profile without either watering down the core concept (without which the place could not exist) or making it too hard to maintain.
At first glance, the situation of the Inn could seem desperate - and in some ways it truly was. The founders had suffered personal tragedy and in recent years things had simply started to slip. You know. Entropy. It'll get ya.
Before laying the long list of Challenges of the Inn on you I want to tell you why I felt like getting this place back on its feet was vital. There were thousands of people scattered around the country that had been touched by the Inn, in some cases in life-altering ways. Knowing that the Inn would continue to exist was, to them, a vital source of comfort and solace. A sort of insurance against depression or despair.
It was touching to bear witness to this force for good. I came to believe in the cause myself and was deeply inspired by the vigor and commitment of this community.
Aaanyway, after numerous interviews and weeks of personal inspection I had started to form a picture of the central challenges of the Customer Experience at the Inn.
Two things affected the Customer Experience in a major way: the Spaces (accommodation, lounging, festivities, courses) and interaction with the staff and residents of the Inn. As there was a lot of customer-facing space to design and build, transforming those spaces also required a transformation in the Organization of Labor. This reorganization affected many customer-facing situations, such as reception, cleaning the rooms, serving food, and generally having all important information available to residents and guests alike.
Key Customer Experience Design Challenges
Spaces
The public spaces, accommodation areas and residential areas were difficult to tell apart, which made it hard for visitors and volunteers to know where they were allowed to go or where to find certain equipment, for instance.
Public spaces should have been designed for visiting and lounging; accommodation areas should have been clearly separated from the residents' rooms.
Years of relying on hand-me-down furniture and equipment had led to a situation where every single room, hallway, nook, and corner was full of stuff. No one dared to throw away old equipment, even if it was barely functioning.
Cleaning and maintaining the premises was harder than it should have been because old tools, furniture and items were strewn about haphazardly. No one was thinking about spaces from a usability standpoint.
This also affected the willingness of staff and residents to clean, fix and organize things. As I moved onto the premises, I found vacuum cleaners of eight different brands, each with a different dustbag, one of which functioned well.
This resulted in wasted resources as well, as new items were bought simply because no one could locate the previously bought items.
Because the Inn had faced constant financial pressure for the first 20 years of its existence, many accommodation rooms were worn down and many maintenance areas were in disrepair.
Negative feedback had started to trickle in from customers; even though they loved the mission and spirit of the Inn, the state of the accommodation rooms and lounging areas had caused them to visit less often.
Organization of Labor
There was insufficient documentation to counter the high turnover of residents and volunteers. Many of the existing instructions were obsolete, conflicting or inconsistent. There were simply too many instructions, causing "pop-up blindness": people stopped paying attention to guides and labels. Volunteers had to be trained for even basic tasks that a well-designed, well-placed, and short enough guide would have taken care of.
New staff or association members had no way to understand what kind of decisions had been made by the operational management and board in the past and why. This led to the repetition of mistakes - often in vain - during the years. "Silent knowledge" was to be found inside the heads of the owners and ex-residents, and nowhere else.
This had led to an unconscious strategy and energy of "surviving" instead of "thriving". Many solutions were short-sighted, and at first it seemed impossible to get people to see the light at the end of the tunnel.
Bookkeeping was done on paper, which made any sort of comparative analysis extremely difficult. Additionally, as is typical for rural areas, most business had been done in cash and without receipts. Sources of income were thus best estimates, often documented at the end of the week or month. It didn't make much sense to analyze business based on guessed numbers.
You may be thinking: such a small organization must have a simple business model, right? But in addition to the income sources of accommodation, food, rent, course fees and donations there were many client groups with their own activities: courses, social events, annual events, B&B, residence and so on.
If we wanted to increase our income, we had to understand where the money currently came from and what type of activity to capitalize on.
Well, in a "fortune within a misfortune", as we say in Finnish, the year I started as General Manager was the first year that the organization became obligated to charge and pay VAT on their services. Now, suddenly, every transaction had to be documented. Enter cloud-based accounting and proper business analyses!
The Inn had, on average, only 2 paid staff (General Manager and Host/Community Manager) and the bulk of the everyday chores: accommodation, payment handling, yard work and kitchen work was done by volunteers. This meant you could not expect professional skill or a professional attitude for most of the work done on the premises. This in turn meant that the work had to be designed so it was easy to learn and perform even for the least capable individuals.
Although a certain "everyone is allowed to be themselves at all times" air was a cornerstone of the Inn's ambiance, a complete lack of unwritten rules made for discomfort, awkwardness and confusion among guests and residents alike.
Worst of all, conflict resolution was difficult when there was nothing written and mutually signed and accepted to lean on. People had valid concerns that justice was dealt on the whim of the founders. This clearly affected working morale on a daily basis.
Without some organization and transparency, the workload was unevenly distributed and usually carried by the two or three most conscientious volunteers around. This caused undue exhaustion and undermined one of the core functions of the organization: to provide a place to rest and recuperate for people in crisis.
It was held in a physical calendar and carried around by a single person. There was no way for internal communication around the house and between the residents without actually meeting face to face. This meant that even if the volunteers had wanted and been able to co-ordinate work between themselves, they simply didn't have the tools for it.
Strengths to capitalize on in both areas
An unconventional place allows for unconventional (creative, inexpensive) solutions. The founder of the place didn't really care about the conventional way of doing things. That gave me an opportunity to combine my UX Design and problem solving skills in unconventional ways. I thoroughly enjoyed finding solutions, some of which would only work at the Friendship Inn.
In the reception, for instance, we made the layout of the accommodation rooms, room names and the current accommodation situation visible to guests. As they started to book a room, they could choose their room based on location, room theme or any number of factors. Because the patron rooms were named, the rooms gained personality. This was just one of the quirks of the Inn that we capitalized on in the CX.
A strong community ethos meant solid community support in the form of both labor and sponsorship. From small everyday tasks such as chopping wood for the sauna to larger projects like moving a one-tonne concrete block, you could always count on help from the residents or the broader community. Neighbors brought their tractors, excavators, and trucks to help with construction and landscaping. Every year one person donated firewood from their forest to carry us through the winter and another plowed the yard driveway after heavy snowfall. It was important to give back to the community to take care of these relations.
The ideology and vision of the place was strong in the founder's mind and in the minds of all who worked at and for the Inn. It made everyone more resilient in the face of adversity and carried the organization through the times when practical arrangements were severely overlooked. This ideology-based entrepreneurial spirit was contagious for even casual visitors. It was this spirit that caused people to donate their time and money to keep the place afloat even through the economic depression of the 1990s.
Space layout over the years
Resident room
Patron room
Renovated
Upgraded

(more than organized)
Here you can see the layout of the Inn grounds: 1600m2 divided among three buildings from 2013 to 2018. You can jump back and forward in time by tapping / clicking on the years and see how the layout has changed and which rooms have been renovated.
The biggest changes happened from 2013 to 2014: rooms were re-numbered so it was easier to communicate clearly which room someone was referring to. You can also see how residents were moved closer together so that areas could more clearly be sectioned, furnished and decorated for residents or for guests or public space.
The Room Patron project started with one room in 2013 and quickly expanded to many more rooms in 2014 and 2015. The new group room, Sovinto, was finally opened to the public in 2017.
Where it all begins: The Reception
In improving the CX, we started with the obvious entry point for pretty much any visitor, regardless of their stakeholder profile; The Reception.
We mapped out the main tasks that would frame the service flow I wanted the reception support.
The accommodation process

Recording personal data
Giving out bed linen (guests made their own beds)
Briefing the guest on the place

Handling payments

Card, cash, receipts, and invoices

Making reservations
Miscellaneous office work
Personal mail slots for the residents
Storing board games
Storing tablecloths and party/event decorations
The open room map I designed for the space ended up working perfectly. In proper "Inn style", the guests arriving at the inn could participate in deciding which room to stay in and also get a grasp of the size and orientation of the premises. The map seemed to always spark conversations between the person doing the accommodating and the guest just arriving at the Inn for the first time. Guests would see the special names the Room Patrons had given to the rooms and ask about them in addition to inquiring where to find breakfast or where the sauna is located.
For the receptionists (a rotating role) I documented the various part of the reception work and listed what should be taken into account when giving a room and handling money with a customer. I used the very same material when training new residents for the task.
At your own discretion:
Other notable changes to other spaces overall
Over the years dozens of efforts were made to improve the service flow and experience of the Inn for all stakeholder profiles. Here are some of the most notable changes:
Solutions: Organization of Labor
We set up a house schedule / space reservation calendar (Google Calendar), task lists (spreadsheets), shopping lists (Wunderlist), dozens of guides (Google Docs & print), WhatsApp groups (info for all visitors / residents / maintenance / management) and weekly meeting agendas that were available to anyone with a computer or smartphone. We also procured a communal tablet and set it up in the kitchen, where residents most often visited during the day. This way information about what was happening at any given time was always at hand.
One of our biggest efforts was writing Community Rules and Values (House Rules for short) that would be handed to every new resident arriving at the Inn. The document served to manage expectations already during the obligatory two-week trial period and, if the person decided to stay at the Inn (and staff and other residents approved), would also serve as a reference point whenever anyone felt they were being treated unfairly.
The first draft was written communally by five residents and introduced in a weekly meeting with all residents. Amendments were made whenever the community felt that the rules were unfair or unclear. The first draft of about 1000 words gradually grew over the years to a 4000-word manual that gave a nuanced picture of life at the Friendship Inn. We felt that the document helped all new community members settle in while also understanding and committing to the purpose of the Inn.
Many superfluous expenses were cut, such as old landline (phone) contracts and listing fees on various B&B marketing websites. We started buying as many things in bulk as we could and reduced the amount of trips we made to the stores. (Turns out 20km one way, 5 trips a week sums up to a lof of money.) We deemed it necessary to invest properly in the most crucial purchases, because buying subpar equipment or simply accepting hand-me-downs could cost more in the long run. The new accounting system went a long way in tracking expenses and planning our finances better. Thanks to these changes we were able to pay off a 20 000 € tax debt during my first 2 years as GM.
We housed these in Google Docs and shared them with residents, volunteers, Board members and close friends / advisors of the Inn. Everyone could contribute. The goal was to gather the "silent knowledge" accumulated by the most experienced residents and "alumni" and make it available to everyone. After all, losing a treasure trove of information in addition to a dear friend because of a sudden car crash or heart attack would be double the tragedy. Writing things down was also a way to solidify visions, plans, rules and the general purpose and message of the Inn to everyone, including ourselves.
We put more detail into the meeting minutes of Board meetings. We included statistics to provide context for decisions made and included attachments when necessary. Agendas were now actually written in advance and shared with Board members before the meeting, so they could prepare. Our aim was to have a more transparent and informative history of decision making for future Board and staff members.
↶Some reflection on the results of our efforts over the years↷
The Space
During the years we got a lot of customer feedback of the improvements made. The feedback was overwhelmingly positive and exciting.
As a UI Designer I'm used to evaluating my success by the silence of the audience. Users are silent when content, and only speak up when there is something wrong. So I didn't expect to receive feedback for even the smallest improvements. Even the little direction signs and short guides I made around the house got exclamations of appreciation. People appreciated the positive attitude in the microcopy and noted that there was just the right amount of instruction: not so much that it's overwhelming, and enough to answer most questions quickly.
The improvements were most noticeable in these contexts:
The reception process was more efficient and more enjoyable for staff and customers alike.
The customers were more relaxed and often said that they got the best nights sleep in months.
The residents and volunteers felt more relaxed and more self-reliant in decision making. It was easier for new members to get into the everyday life of the Inn, as documentation was plentiful and thorough.
Returning visitors became more common. Most course and event organizers returned to the Inn year after year, because they felt and trusted.
Organization of Labor
The Inn staff - whether resident or volunteer - were able to be more effective in their work. Sectioning the premises, cleaning and reorganizing the working areas, and improving equipment all around the house made work easier and more enjoyable.
One could clearly see that the House Rules document had made people more relaxed, confident and self-reliant working around the house. It was easier to resolve conflict situations that usually arose from miscommunication; everyone knew better what to expect and what not to.
The weekly meetings seemed to improve the soft skills of everyone living at the Inn (myself included) and played an important role in helping residents with low self-esteem or weak social skills become a productive member of society (again).
"Tiu is a rare combination of a strategic worker and a creative visioner. I was always touched how kindly and honestly she handled guests. She met everyone head-on and took the time to make sure everyone felt welcome and at home. She has an intuitive eye to see who would fit the best to any given volunteer task. Always making sure that even those that just wanted to relax and do some vacationing would feel equally at home as the residents did. It is difficult to even fathom that anybody would leave the Inn disappointed, under her care."

Tapio Waismaa,
Former Board Member of Kohtaaminen ry
"Tiu has a unique ability to create order from chaos. At the inn, she could somehow see through the clutter and layers of temporary solutions and see the true potential. No matter the problem, she took it apart, gathered it into manageable pieces and delegated the work. The inn never had a professional workforce and yet with Tiu's management, everyone had a chance to contribute in their own capacity. In addition, she would always be there to lend a hand and an ear to anyone needing it. It was a joy and honor to work alongside her. During the years I saw the inn transform from a fast sinking dinghy to a rustic river boat with a wide berth for stability."

Jenny Rajanto,
Former resident/staff at the Inn
"Titiu has a rare combination of wisdom and practical skills, and she is persistent to reach her goals. Creative thinking enters the picture uniformly when she is present, and still, she has the gift to get people to follow her and help her achieve her goals. Her comfort zone is to work in a small team of trusted people with a clear goal, but when needed, she grows into a leadership role needed in more public and tricky situations."

Tiina Saukko,
Room patron and mentor
Results on the finances
Let's talk money. It's hard to show the real changes in the finances of the place because it consists of two organizations (non-profit association and housing limited company) that are intimately intertwined. Growing a business would be relatively straightforward, but a non-profit organization that is based on volunteer work and donations places some limits on growth strategies.
I am still proud to say that some real feats were achieved. Let's look at the outset: in 2011 both organizations were on the verge of foreclosure. To say that bookkeeping had been done badly would be a gross understatement. Even after help from a very talented friend the tax debts stood at 20 000 euros, which was at the time 25% of the annual revenue. Rents to the housing company were overdue, worth about 15 000 euros. Salaries had been delayed and the debt was up to a few thousand euros.
Essentially the association's business had been kept afloat by selling its ownership of the housing company's shares every year. The association had never been profitable, but they weren't even close to breaking even anytime soon. It was only a matter of time before they completely ran out of money.
So the situation seemed, uh, a bit desperate. And yet, we were able to grow the income about 5% year-over-year, pay rents (with debts) to the housing company, get up to speed on salaries and pay off the tax debt within the first two years. This was was done, not only by growing the revenue, but by cutting redundant expenses drastically. By 2017 the annual income had grown by 20K, totaling 120K, covering all expenses. We were finally breaking even while paying off debts.
And the housing company finally had funding to actually make long-needed renovations around the premises. (Though I estimate a need for an additional 150-200K of investment into the foundations, pipes, showers and public toilets, sewage system, roof, windows, kitchen overhaul, and other targets within the next 10 years.)
2013
2014
2015
2016
2017
Cumulative change
Number of contacts (email conversations)
708
925

(+30%)

914

(-1%)

1153

(+26%)

1197

(+4%)

+69%
Courses / Events
42
53
61
54
61
+45%
Room and bed count (double bed = 2 beds)
20 / 48
24 / 63
+20% / +31%
Web site visitors
18 900
23 500

(+24%)

23 800

(+1%)

24 500

(+3%)

31 800*

(+30%)

+30%
Newsletter subscribers
1375
1630

(+18%)

1795

(+10%)

1711

(-5%)

1897

(+11%)

+38%
Facebook Page likes
1249
1841

(+47%)

2111

(+15%)

2562

(+21%)

2841

(+11%)

+127%
Notes

Started weekly house meetings
Finished 1st edition of House Rules
New accounting system

Meeting room "Sovinto" ready for use

*Exceptional traffic when job ad for new GM announced, traffic returned to 2016 levels in 2018
Self reflections and learning
I relied mostly on my own observations and intuitions regarding customer behavior. I could have done more systematic surveys from customers, either through web forms or as paper feedback forms in specific areas of the Inn.
In spite of reaching financial stability in a challenging situation, I felt I could have done more for long-term solutions to one fundamental problem: not enough paid staff. One of the ways to finance an addition to the paid staff would have been to raise the prices, which ultimately proved to be a challenging thing to sell to the board of directors who had strong ideological goals for the organisation. Because of this, I definitely fell into the Finnish mentality that "I can handle this myself" and I think that narrowed down my perspective. (However I can happily report that the ground work I laid to make the operational limits more visible through newly established reporting practices helped the board of 2018 to agree with adjusting the prices considerably from the start of 2019.)
Because of the narrowing of my perspective I couldn't quite concentrate as much as I had wanted to on the "planning ahead" part, instead spending most of my time on the "managing" part and the "hands in the mud" part, so to speak. (Well, sometimes literally. I did a lot of digging!)
Handing over the labor of love
In mid-2016 I started to feel like my work at the Inn might be done. Most of the rooms were renovated, finances were stabilized, documentation was in good condition and the community seemed to thrive. It was time to start looking for the next adventure.
But how to leave without crashing the wave the place was now surfing on? One of my biggest aims was always to help the Inn become an institution - and an institution should never lean on one individual. It shoud lean on the love and effort of a community of people. Fortunately this was where my hard work on developing the transparency of the Inn's processes and the documentation of our work started to pay off.
I let the Board know about my plans way ahead of time. In two months we laid out a strategy for hiring a new General Manager to replace me. In February 2017 we posted the job ad and it was received with great interest and hubbub. The Inn's web statistics show a huge spike for that month (+7500 [+300%] visitors, +15000 [+150%] page views) since the post went somewhat viral thanks to the extended support network of the Inn.
About 8 months after I let the Board know about my plan to leave, we had a new GM in place. I stayed at the Inn for another 3 months mentoring my successor, which was made so much easier thanks to the extensive documentation and groundwork we'd made in the previous years. After that, I stayed on part-time for another 7 months, visiting a couple of days a week to make sure that everything was running smoothly and finishing a few last renovation projects. At the time of writing this in the beginning of 2019 I still provide long-distance support via WhatsApp when questions or new situations arise.
P.S.
A five-year stint of course involves much more than I have expressed under these five headings. In order to keep this case study manageable I had to leave out many bigger and smaller things. Being General Manager, after all, contains a lot of tedious business that no one is interested in. :D Here are some things I left out of my report:
Changes mandated by local government officials (fire safety, health and hygiene regulations, enviromental regulations, construction regulations)
All of the changes brought on by the VAT reporting, new accounting system and checking / updating the stock and stockholder list
Hundreds of little renovation, cleaning or construction projects inside and out
Countless small graphical tasks from the stockholder certificate to calling cards and brochures
If you are interested in hearing about any of these, I will gladly talk more about them face to face.
Unfinished dreams
Then there are the unfinished projects and future plans that the new GM replacing me took on. There were big plans that I just didn't have time to implement yet.
One example is raising the funds for doing an overhaul of the heart of the Inn - the communal kitchen. I did make layout plans and designs with optimized workflows for the unique non-profit-homelike-semi-industrial kitchen that sets it apart from more conventional home or restaurant kitchens. But ah well, maybe one day in the future ;)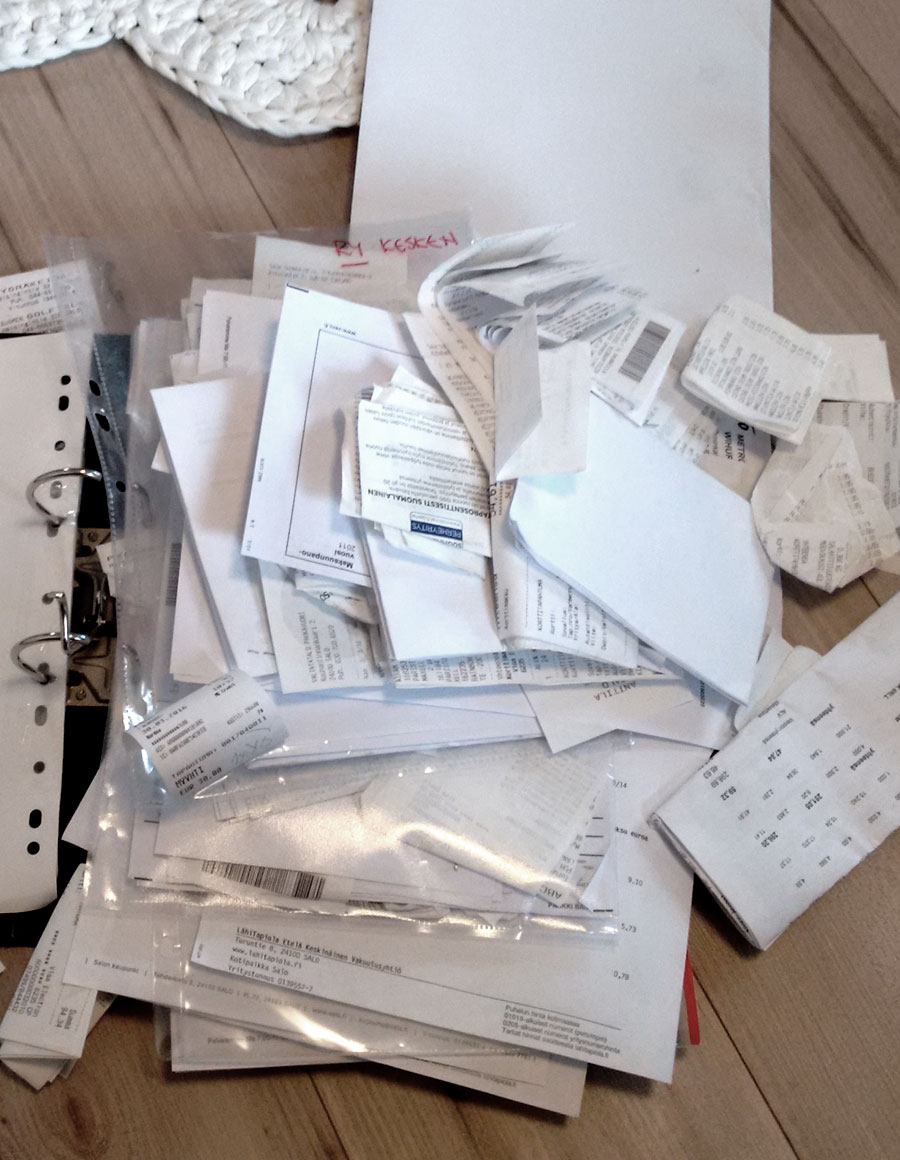 Credits for many of the photos in this case study goes to Frans Ojala and Anna Aalto.